Thurs, November 26, 2074 9:20 pm: The House of Fallen Trees- Gothier, Pleasantview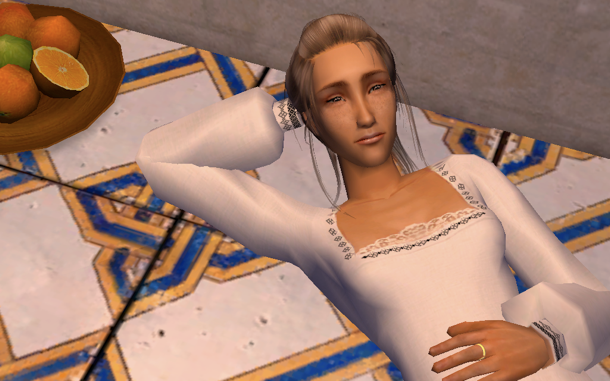 Isabella crushed an orange seed between her thumb and index finger, her skin sliding frictionlessly across the membrane that coated it. She imagined she could see into the structure of the seed, right down to the objects of her fascination- The hypocotyl and radicle that would someday be tree and roots respectively. In her hands, this was more than a seed. It was a tool. And Isabella was Mother- fucking- Nature. She adjusted the hand that was falling asleep beneath her head. Life was a service to life.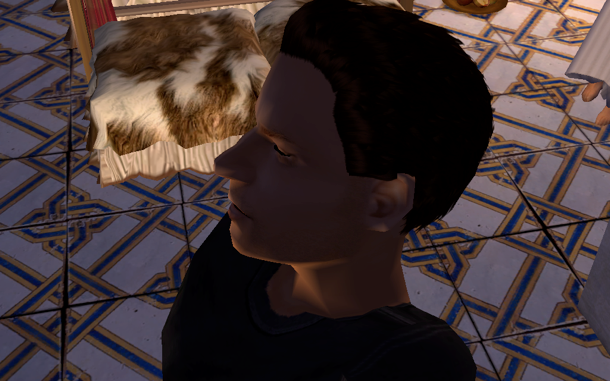 "The boys are back in bed but I don't know how long they'll stay there." Isabella hadn't noticed Jean-Luc entering the room. He knelt by the fire, stirring the coals.

"If they have any sense, they'll stay there until they're twenty-one," Isabella griped. Standing, Jean-Luc wiped his nose vigorously with the back of his hand. His most unconscious gestures irritated her to the point where the hairs on the back of her neck stood on end. She did not like to be reminded of just how common he was by birth and at heart. In the end, Dina's bigotry had succeeded in wrapping its tentacles around Isabella's thoughts.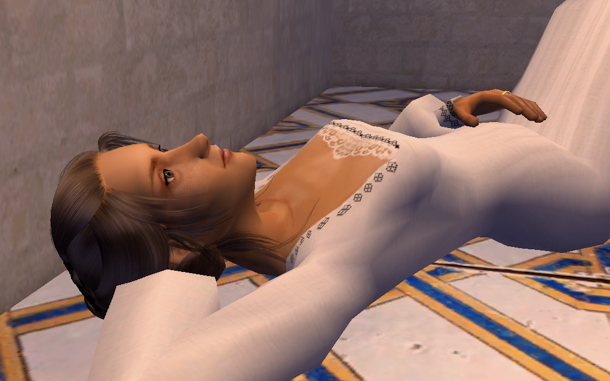 The ceiling groaned like a woman in labor. Isabella paused to listen. Her house echoed the dead. Jean-Luc dragged his feet wearily over to where she was sitting.

"Isn't it cold down there," he asked skeptically. Isabella stared up at him, her eyes blank. With the fire at his back, his face was grotesquely illuminated, a man carved in granite.

"Define, 'cold'," she asked. Jean-Luc lowered his body down onto the floor, ignoring her question and opting to discern the temperature for himself. His hands patted the tiles tentatively before he sat cross-legged in front of her.
"My father has stopped taking his medication again," he said. Isabella pursed her lips and bit her tongue. Jean-Luc already knew her thoughts but as far as he was concerned, the matter was not up for discussion. Remington belonged in a home where he could be observed and medicated by professionals all the live-long day.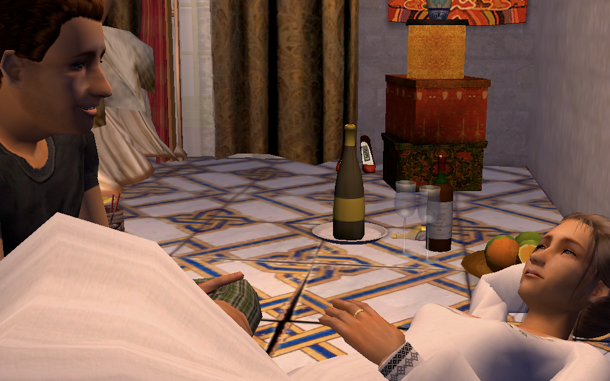 "Maybe we should hire a nurse," Jean-Luc resolved. Isabella thought to herself that Remington did not need a nurse. Ultimately, what he needed was a body bag. Remington was a drain on the household and a drain on society as a whole. Isabella had always held firmly to the belief that a person should not outlive his usefulness.

"Izzy, did you hear anything I just said?" Isabella's eyes refocused on the room around her and the vaguely concerned husband before her.
"Of course. Your father is off his meds and you think we should hire a nurse." Isabella dropped the orange seed into the pocket of her nightgown and wiped the residue from her fingers onto the tiles. She pushed a lock of hair behind her ear. Jean-Luc furrowed his brow and gave her a bemused smile.
"That was easily ten minutes ago. Are you feeling ok, babe?" The question annoyed her and at the same time, she felt ashamed of being annoyed by it. Ten minutes... Isabella stared at the creaking ceiling.

"I don't know. I guess I'm just a little stressed," she said pitifully.

"Hmm." Jean-Luc clicked his tongue in thought. "I might just have something that will pick-up your spirits." Isabella felt an impending sense of dread.

"Can we take a rain check on that? I have to get up early tomorrow and it's always such a lengthy ordeal these days-"

"What?" Jean-Luc's bemusement hardened into a confusion that was almost tangible. "Oh. No, I wasn't talking about sex. But I am interested to know that you just can't be bothered." Isabella flushed, sliding her fingers along grout.

"Sorry. A poor choice of words," she grumbled. Jean-Luc leapt to his feet. Startled, Isabella began formulating a better apology.

"Hang on here for just a second. We'll continue this later," he said, outstretching a hand as though to keep her in place. Jean-Luc pushed the fur stools at the end of the bed aside then dropped onto his hands and knees.
"What are you doing," Isabella grumbled, sitting up. Her back ached. She was getting too old for lying on the floor. Jean-Luc pushed the sheets and the drapery frantically aside.

"I have something to show you. Ah, here we are." Jean-Luc reached under the bed and began to pull. Something metallic noisily scraped the floor.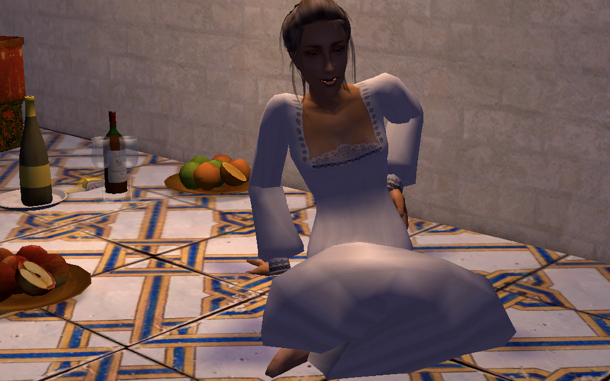 "What is it?" Isabella punctuated the question with a yawn. Jean-Luc snickered.

"I can hear that the suspense is killing you. I'll show you in just a second. It's surprisingly heavy."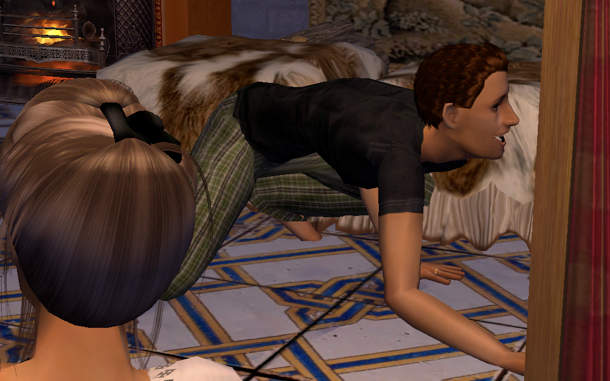 Isabella petted her pocket while Jean-Luc continued to dig. Maybe the orange tree would feed her grandchildren. Or rather, looking at her vinyard, it wasn't too far-fetched to hope the tree would feed her children. In her mind's eye, she could picture it well enough to be able to count the branches. Jean-Luc gave one final heave, producing a metal rack lined with glass jars.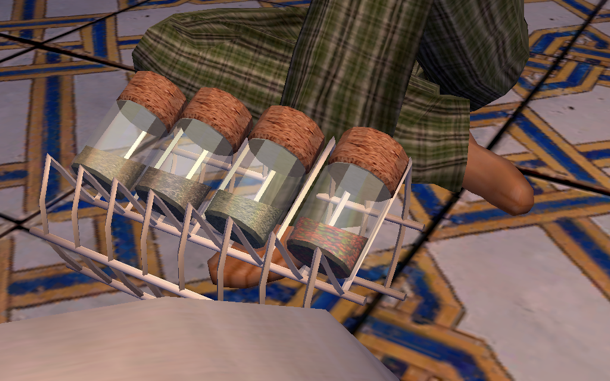 He regained his seat behind the curious object.

"These are soil samples taken from Arbormoor and the surrounding areas. I've had them tested. Have a look." Isabella lit up, less because of the object in its self and more because her husband cared enough to bring her something that she would find interesting. Isabella picked up one of the jars and found that it was quite heavy. She could hardly raise it to her eye level. The jar was only a third full and the dirt inside was as fine as soot. Very interesting indeed.

"Who took these," Isabella asked. Jean-Luc shrugged.

"Old Man Tricou, I expect. I found them in the basement along with a lot of weird magic Fae shit. There are shelves of these things down there. And there was something else too. Blood. Huge glass jars full of it. I had those moved to the refrigeration units in your father's laboratory. And there's something else that you should know."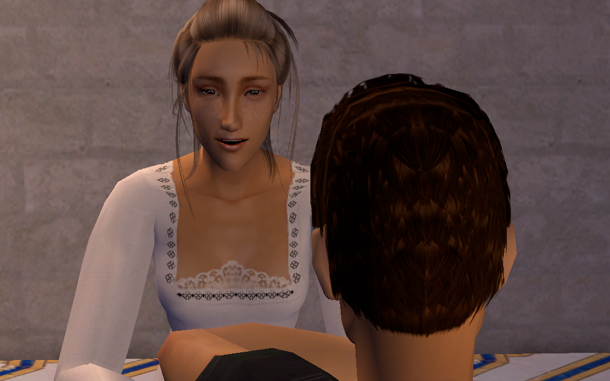 Isabella swallowed hard. She glanced at the floor beneath her wondering just what it was that she sat on. Why hadn't he told her any of this sooner? She hadn't even known that this house had a basement, let alone one filled with "weird magic Fae shit". And how much did Jean-Luc know?

"What," she whispered.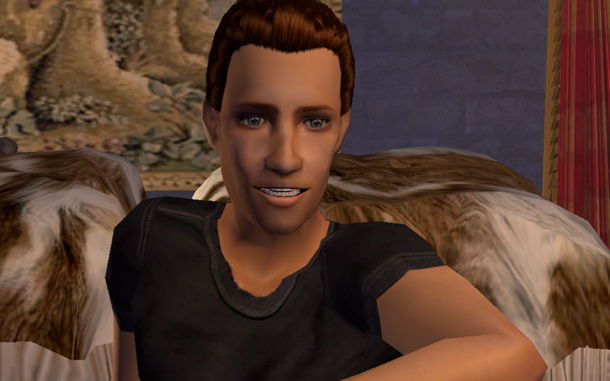 "The blood was still liquid, not in the least bit congealed and- Promise you won't think I'm nuts?" Isabella shook her head.
"You know I would never think something like that." Jean-Luc cleared his throat and sat back. She didn't know whether or not he meant for a dramatic pause but she felt the playful urge to kick him.
"The blood was still warm," he said.