Tues, November 17, 2074 11:24 pm: Pleasantview General Hospital- Tolsbury, Pleasantview
Some distant part of Elise's mind had heard the door close with a quiet snap, jarring her awake. She pushed herself up on quaking arms.

Without looking, she could feel Kvornan bearing down on her from across the room. To be near him in the real world was to feel the pressure of being drawn into a black hole. The heels of his boots echoed as they hit the linoleum tile. The nearer he came, the less substantial she felt. It was as though he were peeling away at her layer by layer, seeking her core. And she was afraid to look up.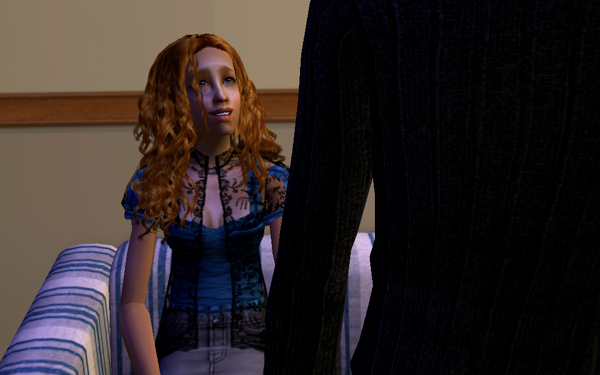 He stopped just shy of the couch. The toes of their shoes were touching. The pressure had lifted. He was so close that Elise was no longer certain of where he ended and she began. He was large enough to obscure the whole world. Her gaze trailed upwards from the distressed denim of his pant legs to the hard, thin line of his pressed lips. His face was impassive but Elise could feel his nervousness as though it were her own. He had not meant to wake her. He was only here to check on Ermengarde. Elise smiled at him warmly, hoping that the small gesture would make him feel more at ease.

"I knew you would come," she said quietly. His eyes flickered between her and the space on the couch beside her. It was only then that she noticed the uncanny, almost incandescent glow of his irises. They were like tiny stars. Elise scooted over to make room for him on the couch. Silently, he sat down. He was so graceful and still that it made her flesh crawl. He smirked miserably and slouched in his seat.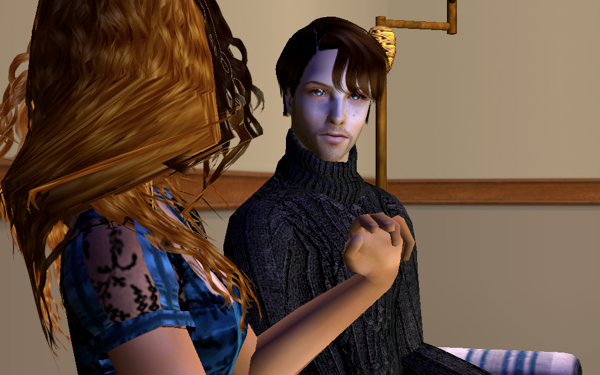 "She cringes," he said absently. "You know, the first unaided steps you ever made were towards me. You struggled with your poor father until he let you go and you took off just like you had been born running. Now you only wish to run away."

"That's not true," Elise squeaked. Kvornan raised an eyebrow.

"Which part?" Elise rubbed her palms on her thighs, flattening her skirt.

"That last part. As it just so happens, I am very happy to see you."

"Well if you wish to continue seeing me, you'll have to resign yourself to whispering. It's after visiting hours and I would be hard pressed to explain my presence to an orderly," he said, crossing his legs at the ankles. Elise scooted a little closer to him on the couch, desperate to feel their shoes touching again. She noticed that the soles of his boots were caked with mud and she wondered why it was that someone like him would bother to tread the same ground that ordinary people did.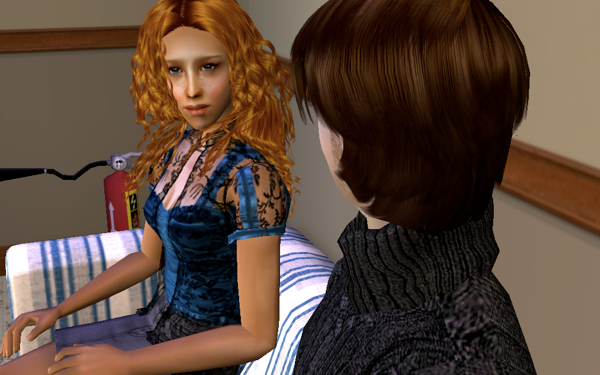 "What would you say if someone walked in here right now," she asked, daring to push the side of her foot against his.

"Me? I'd say that this was your idea."

"That wouldn't save you."

"No, probably not." Kvornan reached forward and touched the sheer fabric of her sleeve, thinking it to be neither weather nor age appropriate. Then he laid his head against the wall and exhaled. "How is Ermengarde," he asked. Elise bit her lower lip and glanced over at her sister.
Ermengarde's back was to them. Her breathing was slow and heavy, punctuated by an occasional tiny sigh that came and went like the lantern beam from a lighthouse. She was exactly the same as she had been hours before and Elise feared, exactly the same as she would be for hours to come. Elise bit her tongue and dug her fingernails into her palms, trying to push away the thought that this was exactly the way things had begun with her mother.
"It's not." Kvornan spoke loud enough to tear her away from her thoughts. She turned her head towards him, having momentarily forgotten that he was there.

"It's not what," she asked.

"It's not like what happened to your mother. I refuse to accept that."
Elise shook her head slowly, not quite certain of what she was disagreeing with. Evidently, he could hear her thoughts more clearly than she could hear his. And what was in some ways more puzzling, he had known her parents. Elise allowed her eyes to roam over him for a moment as though the answers to all of her questions were hidden somewhere on his person. He was staring at Ermengarde. The curiously straight posture that he had attempted to correct by slouching had gradually returned. She remembered suddenly that he had told her that he was old. But he still looked to be twenty-five, maybe thirty. He turned to her and frowned.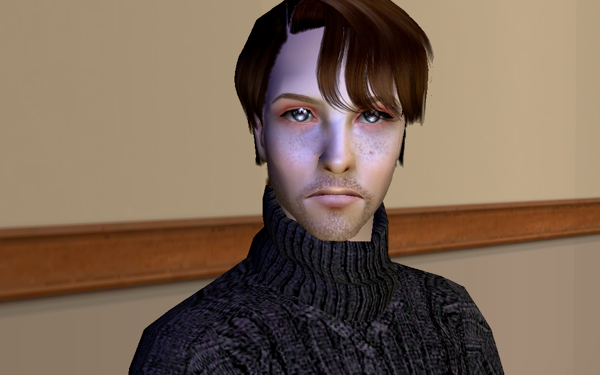 "I'm a vampire, Elise." Her mouth dropped open. She felt as though the wind had been knocked out of her.

"You're what?" She had heard him. She had believed him. But she trusted neither her hearing nor her sense of belief.

"I'm a vampire," he repeated patiently. "I will never grow old or get sick. I feed on other people to stay alive."
"There's no such thing as that."

"Just as there is no such thing as telekinesis or astral projection or the afterlife?" Elise covered her eyes with one hand. She was shivering though something told her that none of this information had fully sunk in.

"So you kill people." She whispered now less out of necessity and more from a desire to keep her voice from trembling.

"Well... I have killed people. But not as a general practice and not always intentionally."

"Can I see your..." Elise pointed to her mouth as her voice trailed off.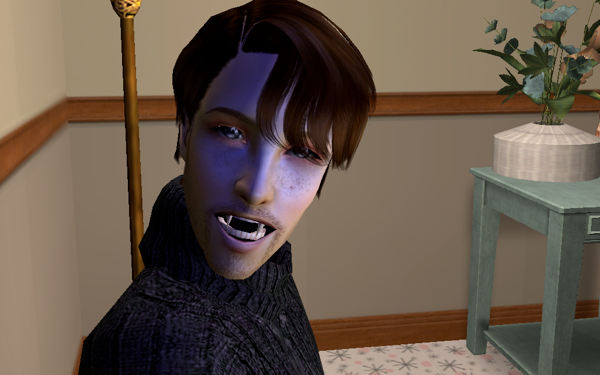 Kvornan opened wide. Elise jumped back as some primeval fear of monsters took hold. She grabbed the armrest with her right hand and the backrest with her left, ready to propel her entire body with her arms. He closed his mouth. Elise attempted to quiet the ringing in her ears by telling herself that this was only Kvornan. She let go of the sofa and slid back into the seat properly, feeling her distress ricochet between the two of them. Kvornan looked into his lap.
"I'm sorry," Elise murmured.

"Don't be. In fact, I should probably get going."

"Sheut?" Kvornan and Elise simultaneously froze. The tiny voice that wafted through the air had belonged to neither of them. Elise turned her eyes towards her sister.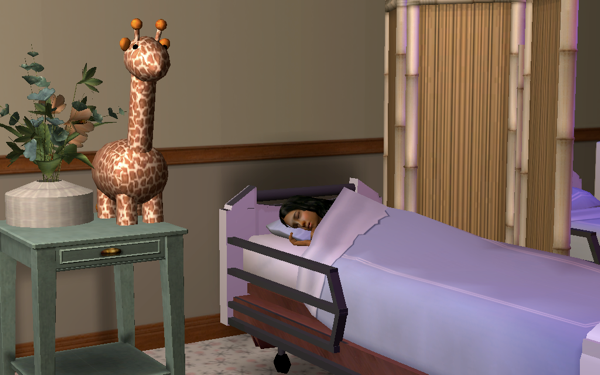 Ermengarde appeared to still be asleep though her mouth was cracked just slightly.

"Varilim, Sheut." There was now no doubt that it had been Ermengarde. Kvornan squeezed Elise's hand in a gesture that Elise took to mean, "stay put". He then approached Ermengarde's bedside. Kneeling before her, he cleared his throat.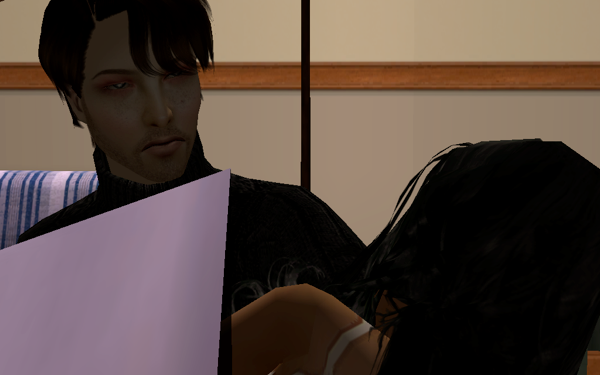 "Sirim," he whispered.

"Mai ur-bathil pelle dyne." Ermengarde's voice was high pitched and ethereal. It was not at all her own.

"What is she saying," Elise asked, fretfully pulling at the hem of her skirt. Kvornan raised a hand to silence her.

"Bieir ken-balthil," he said. Ermengarde's eyes cracked open. She pulled her head up from the pillow.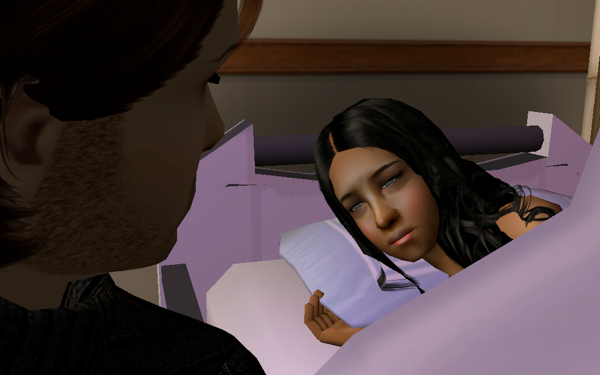 "Nasht mit ken-Ib h'il meyhora xenish." This last sentence came as something of a gurgle.

"Xenish," he choked. Ermengarde did not reply. Her eyelids closed and she settled back onto the bed. "Xenish?"He spoke louder but by that time, Ermengarde was fast asleep. Kvornan buried his face in the bed sheets. Elise was assaulted by a powerful sense of panic and relief, both of which she knew belonged to Kvornan. She stood and Kvornan followed suit. He gave her a watery smile.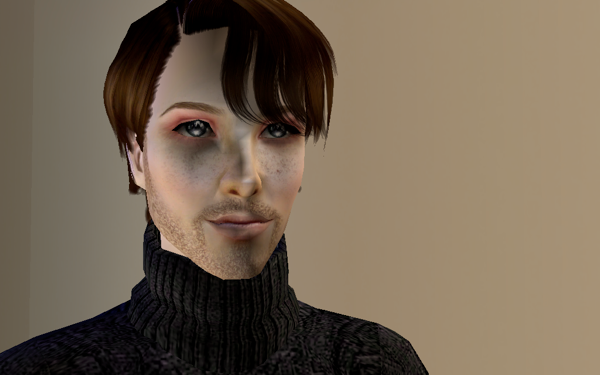 "Well," he said. "I guess it's good news, in the end. Ermengarde will be awake by dawn. She's what we call 'ollorru'. It means, 'permeable'. She's going to need instruction on how to control it so she doesn't have another one of these episodes. But honestly, she's fine."

"Did she tell you that she would be awake soon?"

"No. That I know from experience." Kvornan crossed the room towards Elise. He took her hands in his and she felt something like a static shock. She breathed easily, an enormous weight having been delivered from her shoulders. Ermengarde was going to wake-up soon. Kvornan kissed her on the forehead.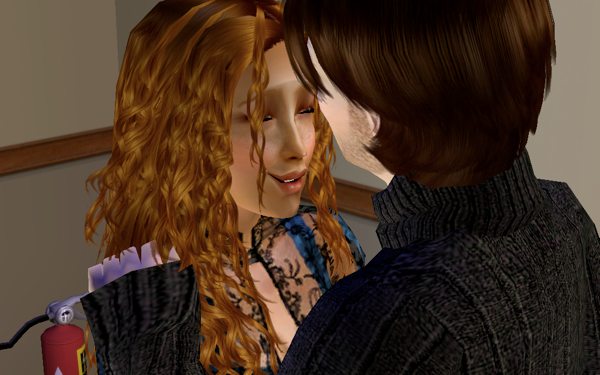 "I'm leaving now. Be good for your brother. I love you. We'll see each other again soon," he said. Elise smiled.

"If you love me so much then why don't you stay?" Kvornan stroked her cheek with the backs of his fingers. His face was despondent. Elise had hit a nerve.

"It is precisely because I love you that I don't stay," he said softly.