Sat, October 17, 2074 6:28 pm: Caliente Manor- Middlebourne, Pleasantview
Laurie guided Macaulay out of the parlor, lightly pressing his hand against the small of Macaulay's back. Macaulay in turn did his best to ignore the feeling that Laurie was attempting to communicate more than a desire to usher Macaulay into the next room.

The Calientes' maid breezed through the dining room, lighting candles with her head bowed. Macaulay was reminded of how Lavinia set about that same task, lingering over each candle and humming to herself. Lavinia never completed a chore expediently but instead dallied, stretching what should have taken minutes into hours of blissful work. She was the only person Macaulay knew who found beauty in the mundane. On some days, it drove Macaulay's father out of his mind.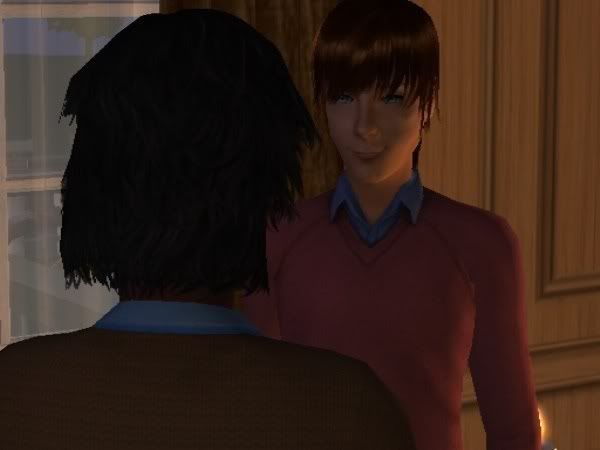 The maid disappeared behind the kitchen door, keeping her eyes averted as though it were her sincerest wish to simply fade into the wall. Childish squeals of laughter rang throughout the house, accompanied by the heavy thump of running feet. Laurie surpassed Macaulay, allowing his fingers to trail across Macaulay's back and elbow as he did. He stopped before the window, where the light was strongest, and turned to face Macaulay.

"I'm really glad you came by," Laurie said, smiling warmly.




"I am too," Macaulay replied. Then hastened to add, "I mean, it was the least I could do, I guess." The words after you saved my life dissolved on his tongue, more substanceless than smoke. Macaulay was uncertain about whether or not he was truly grateful. For most of his life, he had felt like an outside observer, staring detachedly as the world came and went. He knew not only what it was to wish to fade into the wall but to actually succeed at it. That God and fate had seen fit to deliver him from death stood as proof to Macaulay that he did in fact matter. He was too astounded to have any room for gratefulness. He lifted his eyes to meet Laurie's. "Hey, I didn't get a chance to ask you... How did you find me?"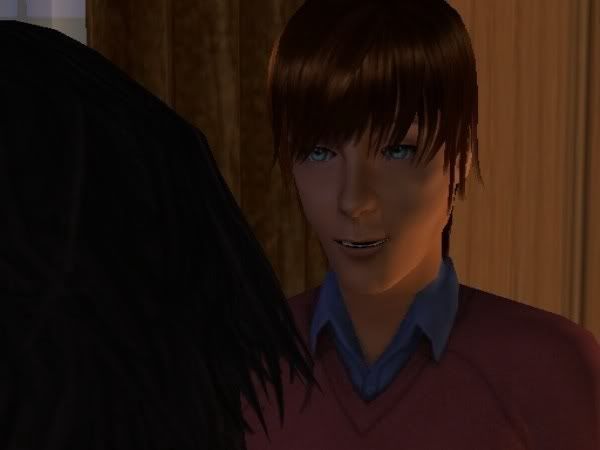 "Oh, well we were walking down Valleymoor Road towards town and I heard you go under." Macaulay narrowed his eyes, smirking at Laurie skeptically.




"You heard me all the way from the road," Macaulay asked. Laurie shrugged.

"The hills must have amplified the sound. I don't know. It was a pretty loud splash, though."




"Ok, so you heard a splash. Why didn't you just keep walking?"

"Ah, well, that was a little strange. I had this sort of gut feeling. I can't explain it." Laurie turned away for a moment, furrowing his brow. Suddenly his head jerked upwards with alarm, concern bending his lips into a pout.

"You must have been under for ten minutes!" Macaulay smiled at the absurdity of the statement.




"Ten minutes? No one could have survived that."




"Well actually, I was being conservative. You must have been under for at least ten minutes. Not only did I have to run from the road but once I got to the falls, I had a bit of a look around. How long do you think you were under?"




"Certainly not ten minutes," he chuckled. How long had Macaulay been under? It wasn't as though he had spent that time checking his watch. In fact, he couldn't remember much that had happened after he dove. "I dunno. I blacked out pretty fast." Laurie sighed deeply.

"You know what? Let's not talk about this anymore. It makes me uncomfortable. I was really freaked out."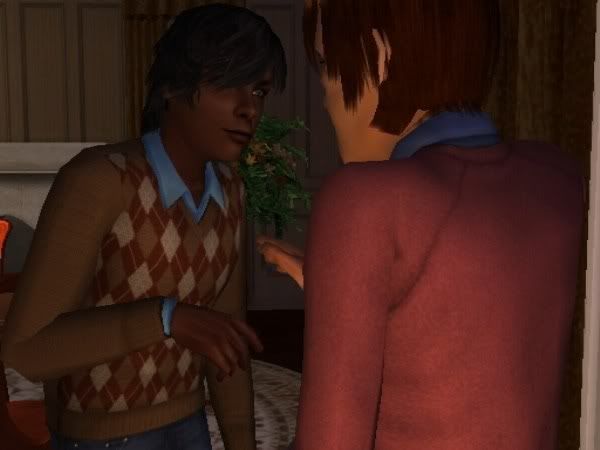 "Were you?" This had come as a bit of a surprise. Why should Laurie have cared? They had been strangers. They were still strangers. Nonetheless... "I'm sorry." Laurie laughed dryly.




"You ought to be! I'm joking. I'm really glad to have met you."

"Yeah well, it might have been easier for me to just have said hi to you in Chemistry or something," Macaulay grumbled. Laurie blinked.




"You're in my Chemistry class?" This new knowledge seemed to have brightened Laurie's demeanor even further.

"Yeah. I sit three rows behind you, on the left. In fact, if anyone asks about how we met..."




"Chemistry class?"

"Chemistry class." To Macaulay, it seemed that this agreement was the end of an introduction that had begun with his first gasp for air. He thought that it must have been the longest hello ever spoken. They were thoroughly acquainted and from now on, co-conspirators at the very least. Macaulay smiled sheepishly. "I- I'm glad to have met you too, Laurie Caliente."