Tues December 8, 2074 12:04 pm: 35 Woodland Dr.-- Middlebourne, Pleasantview
TRIGGER WARNING: DISCRETION ADVISED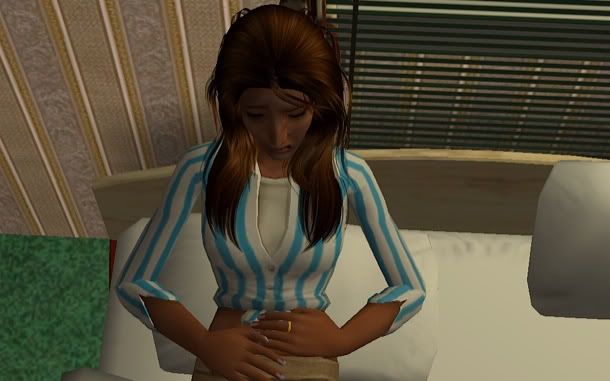 The furnace rumbled to life in the bedroom closet, inspiring the pipes to shiver and still. This pitiful oscillation between trying and quitting was all that their furnace was capable of accomplishing. Dustin had installed it himself, armed only with a book that he bought from a newspaper insert and his father's old tools. Cherise hadn't trusted him to be able to read a diagram then but she let him work for three days straight, anticipating her own lead-faced, I told you so.

About a year back, they had been thinking of selling the house and moving Tolsbury to be near her folks. The house was on the market for three whole weeks before the inspector told them that their furnace was improperly installed and the whole thing would need to come out. Dustin said he wasn't bothered to incur the expense but Cherise knew the real reason he wouldn't have it fixed-- It was nothing but his own pathetic, dented pride. Of course, that's just what life was with Dustin; one great big fuck-up followed by one great big cop-out forever and ever, world without end.

Cherise stared down at the backs of her hands. Her fingers were cracked and shriveled from an early morning spent over the sink, up to her elbows in dishwater. Her skin whitened at the creases. It made her feel a bit reptilian, a bit less than human. She stared until her eyes lost focus.

This was the closest to peace that Cherise ever came to. When she was alone, she could sink so deeply into the stillness of her surroundings that the colors blended and her thoughts suspended into stasis. Hers was an emptiness that was neither comforting nor reassuring. It was a sort of coma. A sort of fugue.

Noise reeled Cherise back into the moment. Her sons were shuffling through the kitchen, probably fixing lunch. They could heat canned soup and toast but no more than that. Cherise propped herself up onto her elbows. They should not have been cooking. She'd made stew for their lunches the night before and they were meant to nuke it in the microwave. She'd told them that just before she'd gotten into bed. Cherise dangled her legs over the edge of the bed and arched her back to stretch her muscles. She had to make sure they were staying out of the pantry.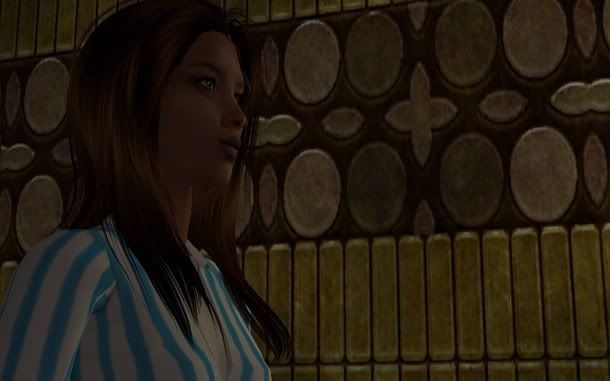 In the hallway, she could make out a distinct rhythm to the tin clang that was coming from the kitchen. They were playing her pots like drums. Cherise exhaled, holding back her annoyance. Was it too much to ask for them to just eat and get back to their arithmetic?

Before she hit the entry arch to the kitchen, the words were already forming at the tip of her tongue-- Enough of your foolishness. You're meant to be getting your lunch, not messing about. For Cherise, parenthood was a string of repetitive, knee-jerk reactions and unheeded mantras. Even so, when she stepped into the kitchen, her planned speech was promptly aborted.
The area rug was bunched up beneath the cabinet, seemingly to absorb the vast quantity of water from the flooded sink. The former contents of the refrigerator were spread across the counter, many opened and some spilled. The stew she'd prepared was sitting on a lit burner next to Joaquin's teddy bear.
But her walls! She and Dustin put that paper up together when they'd first bought the house, in happier times. They surveyed their work and imagined the family that would fill these rooms. They were so young then.

Cherise had an hour to herself during the day while Dustin was at work, the baby napped and the boys ate lunch. One hour. It was not a relaxing hour. It was not an entertaining hour. The hour was void but it had been hers, her one reprieve.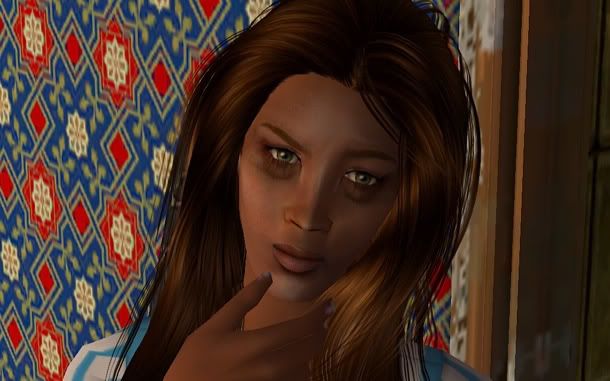 The marker would not come out of the wall. The rug, too might have been a loss. Cherise canvased the area, plotting her clean-up and growing increasingly furious at the extent of damage. The boys climbed to their feet in flurry of excuses and accusations but Cherise was not listening. The sound of their voices overlapping as they competed for dominance made her blood boil, regardless of what was being said.

"Which one of you drew on the wall?" As though it mattered.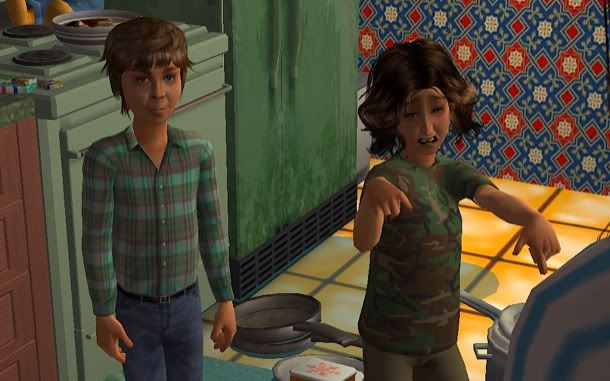 Joaquin stumbled through an explanation but his voice was drowned out by the buzzing in her head. One hour where she could pretend her migraines away. One hour where she could lie in bed and be no one. Be nowhere.

Peter hooked his thumbs into his belt loops coolly. He was watching her with interest. The mess, for him, was a thing of the past. The new game was in seeing how Mommy would react. The remorselessness was the worst of his crimes, whatever else his specific crimes might have been. She grabbed him by the throat.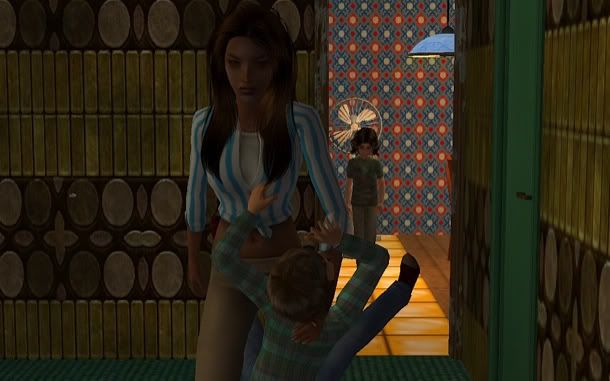 Maybe he would bruise. Maybe she would regret it later. Peter struggled, kicking out against nothing that he could reach and clawing at her arm as she tightened her grip. Joaquin was saying something to her but she was too far away to hear.

Peter's face went a queer shade of maroon halfway down the hall. Cherise pried his hands off of her arm. Each time he reached for her again, she smacked him away and shook his dangling body. He was gagging wetly now. Cherise opened the door to the nursery with her free hand and tossed him inside. If he was going to act like a toddler, then he belonged in the company of one.
He crumpled when she let him go, gasping for air. His hands crossed one over the other as he crawled, disoriented against the nursery floor. Cherise watched him only long enough to see that he would live and walked out of the room, slamming the door behind her. The baby wailed. Cherise slid her back down the door until she hit the carpet.
Peter was pounding on the door with the flats of his hands. There was no rhythm to the sharp series of thuds that seemed to land just above Cherise's head. His palms wiped down the door after each impact, generating a faint hissing sound. Cherise propped her elbows against the jamb and beat her head on the door. Each moment of contact was a prayer for the oblivion that never came. Over and over. World without end.