Thurs December 3, 2074 10:10 am: 8132 Clematis St.- Pollonatia, Strangetown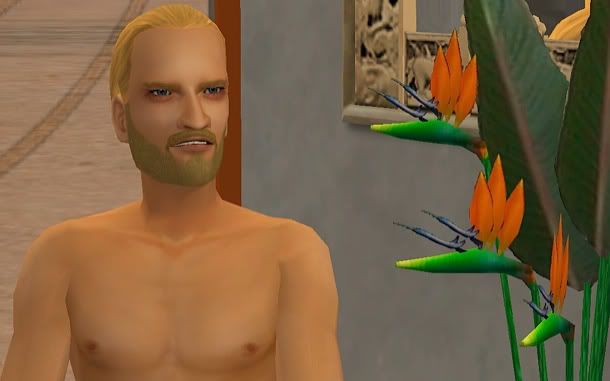 "You have some fucking nerve being here." Loki's tone was placid, perhaps even vaguely astounded but his eyes conveyed a very different message. An entire litany of malicious intentions seemed to be festering behind those eyes. This man hated Selket and he had every right to. Once upon a time ago, she freed the creature that murdered his wife.

Selket's posture stiffened as she made her way across the room. Her presence in the home of Dr. Loki Beaker was an intrusion but it was not without warrant. This man was her best and only resource. Everyone who shared his knowledge was long dead.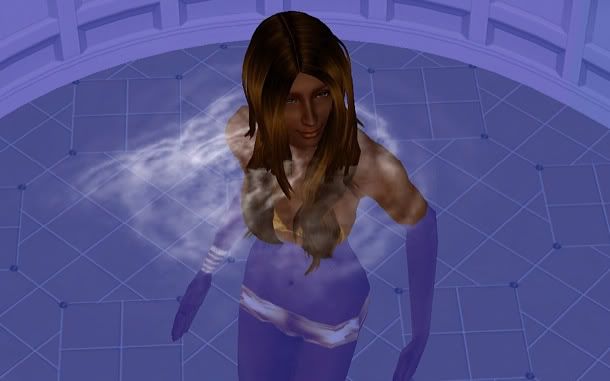 As Selket passed by the swimming pool, she spared a brief glance at the Townie woman treading water. She was acquainted with this woman. Ivy Copur was a good Dissenter, the ex-partner of one of Thea's more exuberant sons, Raul Kivetz. Selket did not like to think of a comrade as a zealot but men like Raul posed an ethical gray area for the entire movement by way of their actions. Selket was uncertain of who had planted this Ivy woman in the household of Dr. Loki Beaker but there could be no mistake-- She was not there by accident. Selket turned her attention to Loki.

"I am sorry of interrupting, Dr. Beaker, but we need to talk. It is concerning a friend of yours in military." Loki hardly blinked. They had only known one another for a short time many years ago but Selket understood him to be a man guided solely by his intellect. If he felt anything, he dismissed it. If he knew the full story, he only related half. If he thought for a moment that he might suffer Selket Redding for the sake of Sita or Hyperion Tvaud, he would carefully consider the compromise. Loki inclined his head towards Ivy but his stare remained fixed on Selket.

"Ivy, my pet, I hate to be a bore…" Loki did not complete his sentence. Ivy climbed out of the pool, silent but seemingly put-off. Thea would hear about this visit. Not that it mattered. Selket would explain herself no further than what Ivy had observed and she did not expect to be interrogated. There were secrets even amongst comrades.

Once Ivy was through the door, Loki gestured towards the chair opposite him. "Sit," he snapped. Selket clenched her jaw and did as she was told. She could not recall the last time she was spoken to this way but her purpose here held far more gravity than her personal dignity. She folded her hands in her lap.
"I am afraid the news I have is not easy," she said.

"Out with it." Loki was clutching his knees hard enough to blanch his knuckles. Selket scraped her teeth over her bottom lip. The room had gone frigid.

"Yesterday morning, Orion Specter escaped detainment. He killed an elite officer, Sutekh Brylowe, and Colonel Tvaud is missing. We think that she is alive and that she is with Orion without her will. I come to you for guiding." Loki cocked his head to the side.

"And why should I know where Orion Specter is?"

"Well, who knows him better than you, Dr. Beaker? Listen, I would not come to you but this thing, it is extremely sensitive. A Fae is dead—"
"To hell with your dead officer!" Following the outburst, everything went perfectly still. Loki's face contorted to reveal the white hot fury of a man who had nothing left save the incessant echoes of a former life. Selket straightened in her chair. "Sita Tvaud is a very expensive piece of laboratory equipment and I am not just talking about money. The research involved! The man hours. The human capital. Have you any idea what lengths we had to go to? My wife died in agony before she could see this project completed. And Bella Goth! I needn't remind you what a catastrophe that nearly turned out to be. Forty years worth of my sweat and blood are invested in this project. Much of Dr. Goth's work with silt deposits in Arbormoor is lost forever. This technology is, in short, irreplaceable. So don't you dare talk to me about your losses. I don't give a flying piss about your losses. There is nothing more important than getting that clone back to safety. Do you hear me? Nothing." Loki banged his fist against the metal frame of his chair. Selket smoothed back fine wisps of her long black hair, undone by desert winds.

"Then you understand why I am here." she said. Loki's breathing slowed. His expression fell.
"That couldn't be further from the truth. What do you want from me, Ms. Redding?"

"I want to know what he is doing. Why would he take the girl? If we can know this, maybe they can be found."

"Well, you might ask yourself that question. What is his impetus for anything that he does?"

"I don't know. To confuse?"
"Ah ha. And how does he accomplish that? Misdirection? Lies? I find it a gross oversimplification to think of him simply as a liar. Orion Specter is not a liar. He molds his own truths. Don't your holy texts teach you that at the beginning of time, the daemon Lotan approached his twin sister Lexis, who is the conduit of all truth, and breathed his own word past her lips? Since his banishment, Lotan has had only one goal behind everything that he does—To mix the universal truth with his own variant or, in a more theological sense, to be reunited with his most unfortunate sister."

Selket took a moment to consider. It was true that this desire of his was described in Lexikos but even Orion would not act outside of his duty. What was he after in the short term?

"Do you think this kidnap is because of Lexis?" Selket asked. Loki drummed his fingertips on the cushion beneath him.
"Well yes and no. You see, I believe that he is so consumed by his need for Lexis that he has consciously or unconsciously come to believe that everyone feels a similar affinity for their siblings. And how could they not, to his mind? Lexis is all. I can't even begin to count the number of times that I found myself inexplicably wanting to do my own sister harm while that boy was in my care. But regardless of his motives, what I am saying to you is that Orion would kidnap Sita only with the knowledge that Hyperion would not be far behind. Take the sister and the brother will follow."

"You think he intends this? That Hyperion will follow?"

"That is correct." Selket leaned forward and perched her chin in her hand, knitting her brow. Hyperion was in Riverblossom investigating an unrelated case involving a prominent Fae woman who had been attacked by a vampire. For a moment, Orion's words surfaced to the forefront of her mind. "I was sent to put into motion events that would lead to the destruction of a vampire who threatens the sanctity of the Ib." But the victim had been so certain that she had not been attacked by the Sheut.

"I don't understand. What would he want with Hyperion?" Loki raised his head to look down upon her.

"I am afraid that my expertise ends there, Ms. Redding. And now, if it pleases you, get out of my house."