Sun, November 22, 2074 6:10 pm: Goth Manor- Rawling Hills, Pleasantview
Alexander stared at the half-empty bottle of cognac perched near the center of the table and imagined what might happen if he threw it against a wall. Perhaps the noise would come first, discordant and shrill. Perhaps the glass-riddled air would glitter in the instant before the shards settled. Perhaps Angela would ask, "What the hell is wrong with you?" Perhaps Enoch would laugh. Perhaps the baby would shriek. Perhaps Lydia would exhale once and blink twice.

Alexander had awoken that morning much the same way he did everyday. In the bathroom, he stopped to look at himself in the mirror and realized not that he disliked what he saw but that there was nothing to see. The room was no more occupied with him in it than it would have been without.

And sometimes, when he noticed the penetrating, accusatory stares that Lydia gave to his eldest son- When her loathing was at its most palpable to no one else but him- Alexander thought that she might be suffering from a similar affliction. The two of them could have been on fire and everyone else would have just gone on eating their dinner.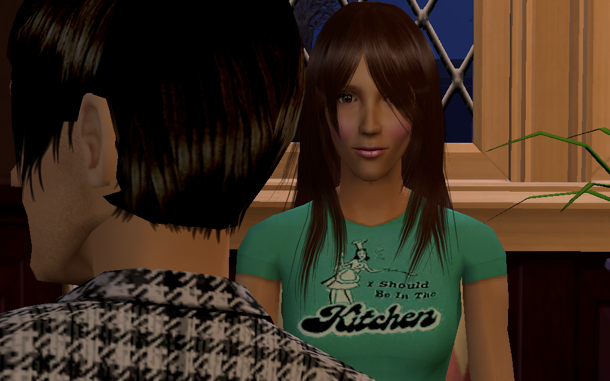 A single chair separated Lydia from Alexander but it might as well have been a continent. Lydia never sat near enough for him to pour her drink or accidentally brush the side of her leg with his own. He was almost certain that she kept her distance intentionally. Even in his fantasies, she would chastise him for fantasizing.
"I heard some interesting news today," Horace said, laying his chopsticks down on the table. "The Tellermans are expecting a crop of pinot noir grapes this winter." Rolling her eyes, Angela wiped her mouth with her napkin.

"You must have heard wrong. Pinot noir doesn't grow in November in this climate." Horace tapped his mother on the shoulder.

"That's what makes the news so interesting, isn't it?"

"Since when do the Tellermans grow wine grapes anyway," Enoch snorted. "Some of their fields are damp enough to be rice patties."
Alexander ran his fingers around the rim of his bowl, staring directly at Angela but not sparing her a thought. She spoke with her hands as much as she did with her mouth and Alexander found it to be vaguely hypnotic. His wife was a blur of fingers and sleeves. Alexander rested his neck on his palm, accidentally finding his pulse. He fancied that each pair of beats was a warning. Tempus. Fugit. Tempus. Fugit. If only he could be someone else. Anyone else.

Lydia tossed her unkempt hair over her shoulder. Alexander couldn't help but stare at the milky, pristine length of her neck. Tempus. Fugit. Everyone deserved to get what they wanted out of life. But he was a Goth and Goths were never quite so fortunate.
August 11, 2049 11:52 pm: Goth Manor- Rawling Hills, Pleasantview (Twenty-Five Years earlier)
The door slammed. Alexander climbed atop his father's oak desk and flattened his body against the wall, realizing too late that he should have hidden underneath instead. He was not meant to still be awake at that time of night and in any case, he had a guilty conscience. He was planning to go outside to catch the last fireflies of the season.
"The men of your family seem to have a preternatural talent for seducing women of a certain ilk but I refuse to allow my daughter to be taken in by the illiterate half-breed that mows our lawn." It was his mother's voice. Alexander peeked around the corner. She was standing in the foyer with the gardener, her face partially obscured by the brim of her hat.

"We're just friends is all." The gardener cast his eyes to ground as he spoke. Alexander's mother lightly placed her palm at the base of her throat, seeming to choke on the stagnant air between them.

"Friends?Friends? Do you think I'm some kind of simpleton? What could the two of you possibly have in common?" The gardener shook his head slowly.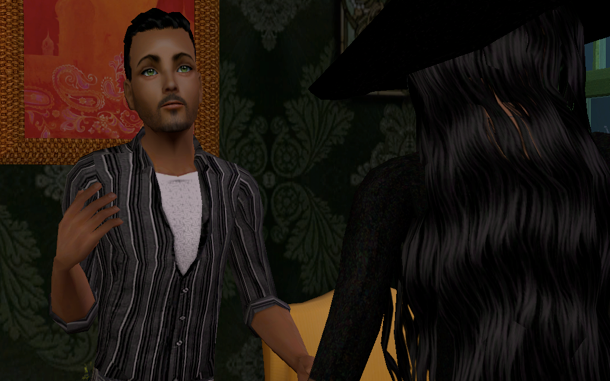 "All due respect Mrs. Goth, if you don't know then you wouldn't understand." Bella folded her arms over her chest, exasperated.

"Whatever the nature of your relationship with Cassandra, it ends now. And you had better pray that her father does not get wind of this."

"Yes ma'am."
"I've decided to put Bachelor Manor on the market. You and your men will maintain that property until its sale."

"You're kicking me off my work here?"

"That is correct, Mr. Lothario." The gardener ran his fingers through his slick black hair. Alexander remarked the man's eyes for the first time. They were green like the sludge on the stream banks of Arbormoor Forest.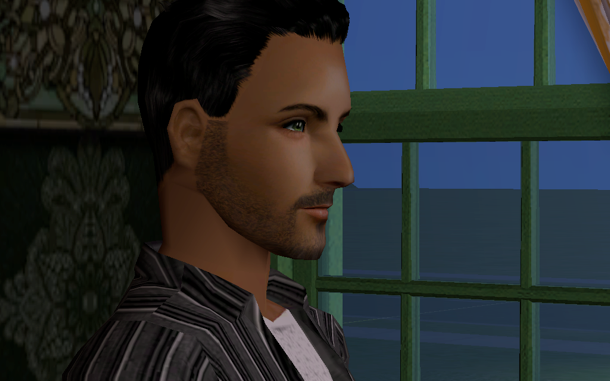 "That poor girl doesn't have another person in the world to talk to but me and you're gonna take that away from her too?"

"My daughter is not your concern."

"She got her father on one end making her sick to death expect'n too much of her and you on the other end forcing her to be something she's not. Being with me is the only time she's ever allowed to just be a normal kid-"

"She is not a normal kid. She is a Goth. And you would do well to remember it. Goodnight, Mr. Lothario." Alexander knew that tone of voice well. The gardener was on thin ice. He yanked the door open and slammed it shut behind him.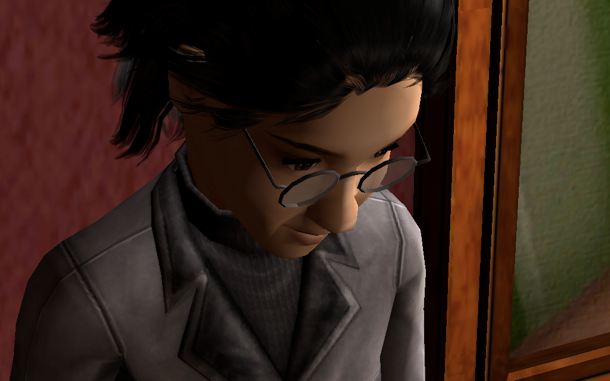 Alexander slid down the wall until he was crouching. In a moment or two, his mother would round the corner and find him sitting there. He expected to be the recipient of her misplaced frustration. He expected her to grab him by the ear and drag him up to his room. As it happened, she looked right at him, blank and unreadable. Then she silently walked away as though he had never been seen.