Tues, November 17, 2074 2:49 pm: Dewilliker Prepatory Academy- Rawling Hills, Pleasantview
There was a trick to it. Something about rabbit ears that Thackery never could quite catch. Maybe he would always need a grown-up to tie his shoelaces. Or maybe he should just stop wearing shoes altogether. They always slowed him down, making him last to join the other kids' games. Naomi was clever enough to tie her own stupid shoelaces.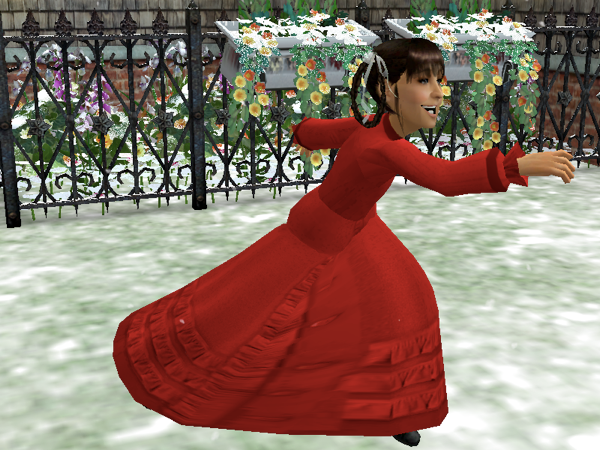 No sooner had he thought her name than Naomi went whizzing by, a bright cardinal streak across the front lawn. She was followed by Donnie who almost succeeded in tackling her to the ground but missed by several inches. He doubled over in his attempt. Naomi turned around and stuck her tongue out at him. Thackery thought with pride that his sister could out-run any boy. Even big boys like Donnie.
Roan and Rhiannon rounded the house, throwing the most pitiful snowballs imaginable. Naomi crouched down to build one of her own. It was about the size and shape of a robin's egg. Thackery jumped down from the steps. He clasped his hands behind his back and swayed from side to side.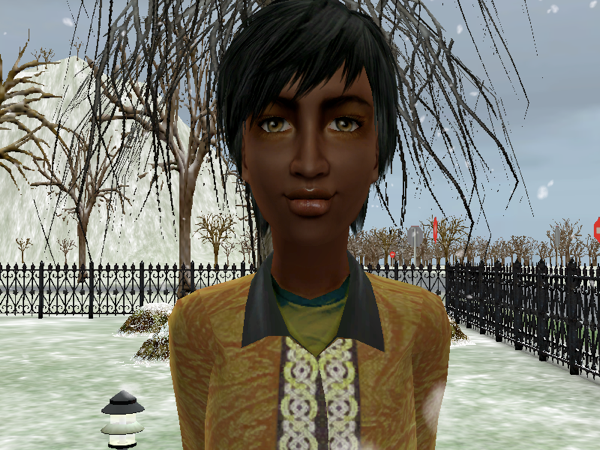 "Can I play too?" No one even looked up at him. They were all staring at Donnie who hesitantly dabbed a snowball on his outstretched tongue.

"Eww Donnie! That was on the ground," Rhiannon moaned.

"So what? Vegetables grow in the ground and you still eat them," he challenged. Rhiannon put her hands on her hips, flashing Donnie her most acidic glare.

"Yeah but you wash them first."

"Well you can't wash a snowball."

"That doesn't mean you have to eat it."

"Guys, is it ok if I play too," Thackery interjected, exasperated. Naomi rolled her eyes.

"Of course you can play. You don't have to ask. Just don't whine like a baby when you get hit."

"I'm not a baby," Thackery whimpered.

"I didn't say you were," Naomi sighed. The sudden squabbling had turned everyone's attention away from Roan who, most uncharacteristically, had not spoken a word.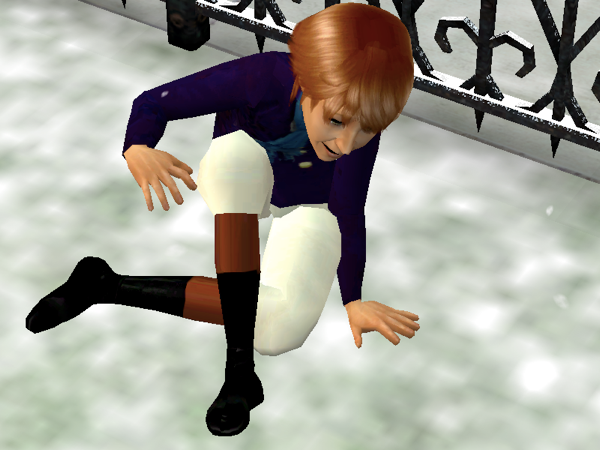 Thackery caught him out of the corner of his eye, slipping down slowly and gracefully like a capsizing ship. Once on the ground, Roan began wheezing in long, sharp gasps, his face veiled with clouds of his own breath. Thackery wasn't quite sure what to make of it. Roan's jokes were usually funnier than this. A powerful shriek escaped from Rhiannon's lips, splitting the air and leaving Thackery's ears ringing. He wished that girls wouldn't do things like that. Roan heaved only once, vomiting up an oatmeal-colored mush. Tears streamed down his face. Even on all fours, he was teetering, struggling to stay upright. Thackery's mother raced down from the doorway just as Roan's arms gave out from under him and his body went limp on the frozen ground.